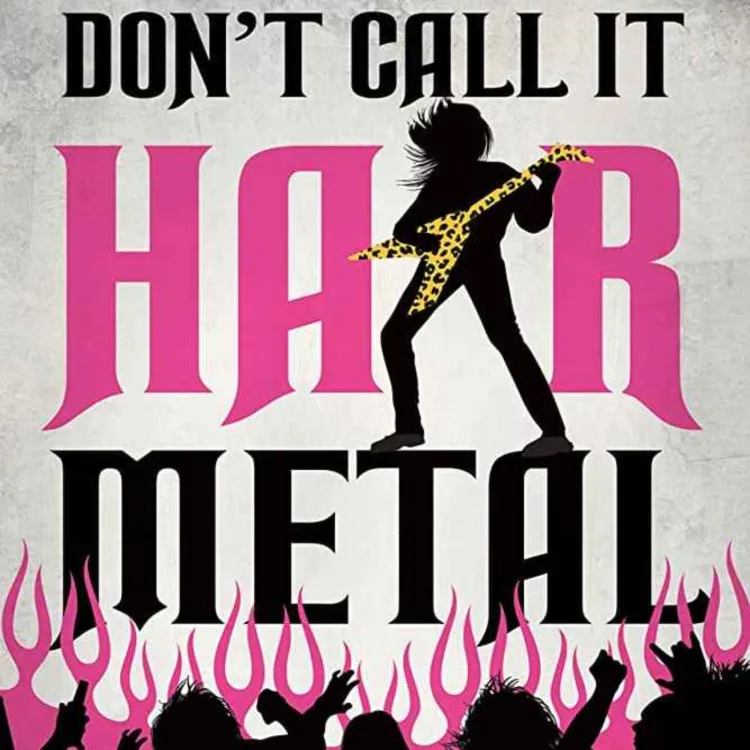 Sean Kelly joins Karim Kanji and Gregg Tilston on the show to talk about his new book Don't Call it Hair Metal..
Some of the topics we discuss include;
Why Can't we call it hair metal?
the amazing musicians contributions to the book
Chapter 5' subtitle is 'hot young running free a little bit better than (it) used to be' and what Gregg feels is one of the best punk albums, Too Fast For Love
Auditioning for Dee Snider
Sean's mom and dad meeting Dee Snider
Billy Rowe of Buckcherry listening to bands like Lords of the new church and Japan and the relationship of musicians across all genres and Gregg's musician peers like heavy metal bands like Maelstrom and Harem Scarem and yet garage punk bands like Durango 95 and Purple Toads
As a teacher how does Sean connect with kids over music?
Pop music of today and the discovery of music – record store and magazines vs online
How's Sean's relationship with the word, SHRED?
Sean states in his book, 80s hard rock is important music. Why?
Do Sean's students at school know you're cool?
The hair metal swot analysis with the threat, parental disapproval
Explore Sean's catholic upbringing with some of the dark and satanical references in metal
Rock of Ages Musical!!
The amazing glossy images included in the book
Sean watching Spinal Tap and how Gregg's wife Kelly had the same reaction to The Rutles
Friends the show Laurie Januska and the first band she shot was Crash Kelly, how Sean encouraged her to take vocal lessons, and how her daughter, Charlotte, studied music under Sean
Lost Venues
Sean Kelly is the author of the new book, Don't Call it Hair Metal.
There may be no more joyous iteration in all of music than 1980s hard rock. It was an era where the musical and cultural ideals of rebellion and freedom of the great rock 'n' roll of the '50s, '60s, and '70s were taken to dizzying heights of neon excess. Attention to songcraft, showmanship, and musical virtuosity (especially in the realm of the electric guitar) were at an all-time high, and radio and MTV were delivering the goods en masse to the corn-fed children of America and beyond.
Time hasn't always been kind to artists of that gold and platinum era, but Don't Call It Hair Metal analyzes the sonic evolution, musical diversity, and artistic intention of '80s commercial hard rock through interviews with members of such hard rock luminaries as Twisted Sister, Def Leppard, Poison, Whitesnake, Ratt, Skid Row, Quiet Riot, Guns N' Roses, Dokken, Mr. Big, and others.