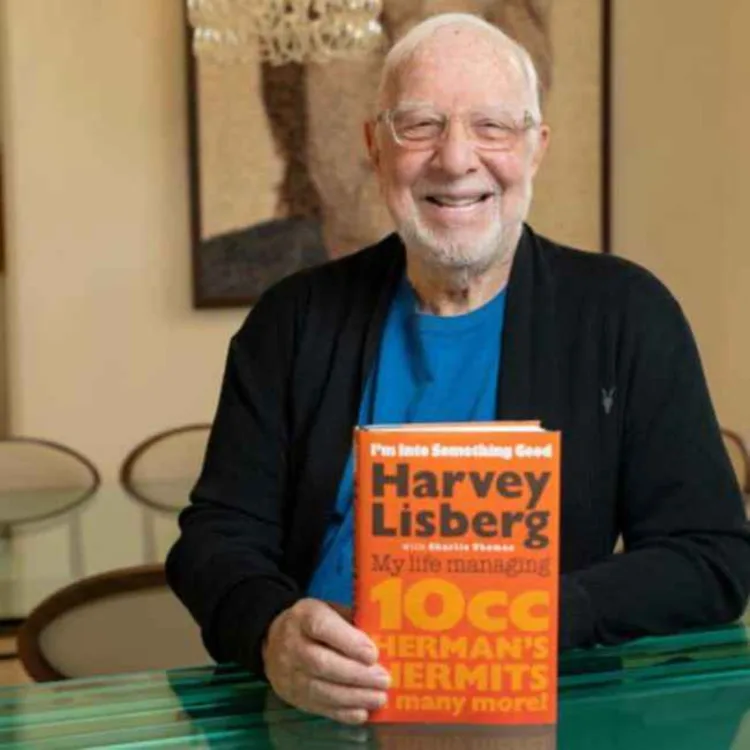 Harvey Lisberg joins Karim Kanji and Gregg Tilston on the show to talk about his new book I'm Into Something Good.
Some of the topics we discuss include;
Remembering Tina Turner. Tina Turner famously left America to live in Europe/England/Germany, Switzerland. Your thoughts on her legacy and why Europe embraced her solo act well before the US.
Lol Creme producing Tina Turner's video for The Best
Harvey managed 10cc – "The Things We Do For Love" and "I'm Not In Love"
Hiring Graham Gouldman as a songwriter for other bands. Harvey talks about the song For Your Love and the road it took.
How does Harvey manage/promote a band like this? Pop songs are mellow but they also have a very experimental side?
Herman's Hermits – "I'm Into something Good"
Harvey's relationship with Mickie Most
Also did films like The Beatles did; Was this a popular vehicle at the time for bands?
Harvey was an accountant and he heard The Beatles and he thinks…..
What was it about  Herman's Hermits that Harvey thought he could manage them and make them famous?
Tim Rice and Andrew Lloyd Webber – how did Harvey discover them? Joseph and The Amazing Technicolour Dreamcoat – my sister was in it in Toronto with Donny Osmond
What's the story behind For Your Love by the Yardbirds?
Harvey's knack for finding songwriters and identifying hit songs
Meeting Elvis
When 22-year-old accountant Harvey Lisberg heard the Beatles' 'Please Please Me', he had an epiphany: he could be Manchester's answer to Brian Epstein. He had a musical ear, a knack for numbers and a gambler's instinct for taking a punt. Within a year he had taken local group, Herman's Hermits, to number one with 'I'm Into Something Good'.
Soon, Hermania was a global phenomenon. Harvey had found his vocation. In this uproarious, frank and moving autobiography, he reveals the excesses of life on the road with Herman's Hermits; the frustration of championing unknowns Tim Rice and Andrew Lloyd Webber; the highs and lows of managing the brilliant 10cc; the utter madness of looking after snooker bad boys Alex 'Hurricane' Higgins and Jimmy 'Whirlwind' White and much, much more. Many other artists benefitted from Harvey's guidance during this time, including Tony Christie, Barclay James Harvest, Sad Café and the Chameleons.
"I'm Into Something Good "is his account of a life that started in Salford and ended up in Palm Springs; a life in which he travelled the world, met heroes and villains, fulfilled his dreams, spent a fortune on good living, family and friends, and never took himself or his achievements too seriously.