Karim Kanji and Gregg Tilston welcome Josie Dye of Indie88 for the launch of WelcomeToTheMusic.com. This…
Recorded weekly, live from Radical Road Brewing. Craft beer in the heart of Leslieville.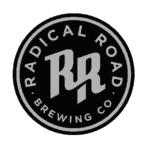 The Latest Episodes
Former country music executive John Alexander is telling the story of his careers in music, baseball…
Memphis Mayhem weaves the tale of the racial collision that led to a cultural, sociological, and…
Welcome to the music, Amai Kuda! Born and raised in the Oakwood Village area of Toronto,…
With time on his hands during the pandemic lockdown, roots music troubadour Ken Tizzard decided to…
Mike Boguski has been playing keyboards for Canadian Music Hall of Famers Blue Rodeo since 2008,…
Hosts Gregg Tilston and Karim Kanji welcome author, artist and podcaster Martin Popoff onto the show…
Brad Bradford is a City Councillor of the Beaches – East York ward in Toronto. Among…
Jason Wilson is a two-time Juno-Awards nominee, Canadian Reggae Music Award winner, four-time Reggae Music Achievements…
Your Hosts
Karim Kanji
The über fan (music, not the ride sharing app).
Gregg Tilston
The recovering 80s/90s, hair band musician.
(in the interest of full disclosure, the pictures below were taken more than a couple years ago)
Randoms Interviews From The Archives
Hosts Gregg Tilston and Karim Kanji welcome author, artist and…
Erica Ehm was the first woman veejay on Canada's Much…
Welcome! to Part Four of our fun series, My Favourite…
In between recording sessions, GRAMMY Award winning producer and musician,…
Erica Ehm is a good friend of the podcast. She…
Bob Wiseman is a film composer, songwriter and music teacher….
Mike Boguski has been playing keyboards for Canadian Music Hall…
For over 45 years Jay Douglas has been entertaining crowds…