For over 25 years Eric Alper has been doing what he loves: bringing the stories about…
Recorded weekly, live from Radical Road Brewing. Craft beer in the heart of Leslieville.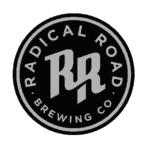 The Latest Episodes
In the spring of 1965, Bill Cosgrave was smuggled across the border into the United States…
Meg Warren is our first guest of 2021. After starting the multiple award-winning band Repartee in…
During the last year of school, Chin Injeti recorded an indie album of the band in…
Twin Flames: The husband and wife duo of Chelsey June, Métis (Algonquin Cree) from Ottawa, and…
Originally from the Cree community of Mistissini, Quebec, and now based in Montreal, Angel Baribeau first…
velours is a bilingual alternative pop singer songwriter currently based in Saskatoon Saskatchewan, Canada. Welcome To…
In between recording sessions, GRAMMY Award winning producer and musician, Chin Injeti, popped by for a…
Darby Wheeler is an award-winning television director, producer, and writer, with over 20 years of experience….
Your Hosts
(in the interest of full disclosure, the pictures below were taken more than a couple years ago)
Karim Kanji
The über fan (music, not the ride sharing app).
Gregg Tilston
The recovering 80s/90s, hair band musician.
Randoms Interviews From The Archives
Rolling Stone magazine have hailed my next guest as "India's…
velours is a bilingual alternative pop singer songwriter currently based…
Stephen Fearing is a Canadian roots/folk singer-songwriter. In addition to…
Bif Naked is a celebrated and notorious performer in music,…
Tom Stephen spent the better part of two decades playing…
Ebonnie Rowe has been instrumental in supporting the launch of…
Simon Law is a teacher, producer, musician and member of…
We continue our summer series that features music some of…