Bif Naked is a celebrated and notorious performer in music, TV, film, and dance, and a…
Recorded weekly, live from Radical Road Brewing. Craft beer in the heart of Leslieville.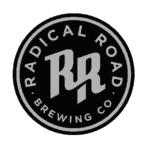 The Latest Episodes
Darby Wheeler is an award-winning television director, producer, and writer, with over 20 years of experience….
Like the Queen Street strip that has been its home for seven decades, the Horseshoe Tavern…
A few weeks ago, Gregg Tilston and Karim Kanji welcomed the Afro-Cuban Jazz duo OKAN (led…
Darryl Hurs has a 25+ year history in the music business including launching and running one…
Canadian-born, South Asian Toronto artist, Romana, expands global conversation through sound. This past summer Romana released…
STORRY is a singer-songwriter who writes and produces her own music, and is intrinsically involved in…
Toronto-born and bred, Indigenous multidisciplinary artist, producer, engineer and DJ, David Strickland – known for his…
Ebonnie Rowe has been instrumental in supporting the launch of notable Canadian artists including Nelly Furtado,…
Your Hosts
(in the interest of full disclosure, the pictures below were taken more than a couple years ago)
Karim Kanji
The über fan (music, not the ride sharing app).
Gregg Tilston
The recovering 80s/90s, hair band musician.
Randoms Interviews From The Archives
Jim Creeggan is 1/4 of the Canadian pop-rock band, Barenaked…
Karim sits down to have a chat with Adam Weitner…
Rheostatics front man and West End Phoenix editor and founder,…
Welcome To The Music presents U.N. Jefferson in a unique…
Kim Mitchell is a Canadian rock icon. This year he…
John Barnard is the director of the new documentary, Bachman….
Raina Douris is the award-winning radio host of CBC Radio…
Welcome! to Part Four of our fun series, My Favourite…