Karim Kanji and Gregg Tilston welcome Josie Dye of Indie88 for the launch of WelcomeToTheMusic.com. This…
Recorded weekly, live from Radical Road Brewing. Craft beer in the heart of Leslieville.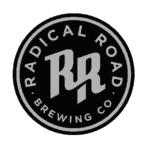 The Latest Episodes
Amin Bhatia joined Gregg Tilston and, at times, Karim Kanji in this special episode of Welcome…
ZENESOUL is a Soul artist from Brampton, Canada. Born in Nigeria, she began writing songs at…
Any Night Of The Week – A DIY History of Toronto Music 1957-2001 just might be…
Born in Toronto in 1951, Greg Godovitz has been an active member of the Canadian music…
Justine Giles is a folk singer songwriter based in Calgary, Alberta, Canada. Originally from Sudbury, Ontario,…
Toronto-based Bad Breed started out as a hard-edged combination of punk rock and 60s R&B. Inspired…
Danny Miles is best known as the drummer of Juno Award-winning alternative band July Talk. Danny…
BIO: Dubbed "Hip Hops kid sister", Keysha Freshh blends everything you love about the 90's with…
Your Hosts
(in the interest of full disclosure, the pictures below were taken more than a couple years ago)
Karim Kanji
The über fan (music, not the ride sharing app).
Gregg Tilston
The recovering 80s/90s, hair band musician.
Randoms Interviews From The Archives
On Tuesday June 2 2020 Gregg Tilston and Karim Kanji…
David Gray has worked with Rick Rubin (yes, that Rick…
Jamaican-Canadian musical artist, Lexxicon is the definition of passion and…
Renée has established herself as a must-­watch artist in the…
A few weeks ago Gregg Tilston and Karim Kanji sat…
We continue our summer series that features music some of…
During the last year of school, Chin Injeti recorded an…
Born in Vienna and raised in Canada, Micah Barnes cut…