Karim Kanji and Gregg Tilston welcome Josie Dye of Indie88 for the launch of WelcomeToTheMusic.com. This…
Recorded weekly, live from Radical Road Brewing. Craft beer in the heart of Leslieville.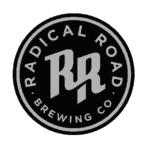 The Latest Episodes
Danny Miles is best known as the drummer of Juno Award-winning alternative band July Talk. Danny…
BIO: Dubbed "Hip Hops kid sister", Keysha Freshh blends everything you love about the 90's with…
Hotel Isabella was built in the 1890s in Toronto. During it's first heyday it was a…
Paul Chin is a Polaris Music Prize-nominated producer that has risen from a pedigree of classical…
Here's the first episode in a series we're doing called Lost Venues. We'll explore lost concert…
In the spring of 1965, Bill Cosgrave was smuggled across the border into the United States…
Meg Warren is our first guest of 2021. After starting the multiple award-winning band Repartee in…
During the last year of school, Chin Injeti recorded an indie album of the band in…
Your Hosts
(in the interest of full disclosure, the pictures below were taken more than a couple years ago)
Karim Kanji
The über fan (music, not the ride sharing app).
Gregg Tilston
The recovering 80s/90s, hair band musician.
Randoms Interviews From The Archives
Uncle Neil joined me in Girth Radio studios at Toronto's Pacific…
We continue our summer series that features music some of…
Greg Carron is an eCommerce manager for hip hop brands…
Meg Warren is our first guest of 2021. After starting…
Canadian-born, South Asian Toronto artist, Romana, expands global conversation through…
Paul Chin is a Polaris Music Prize-nominated producer that has…
Adrian Sutherland comes from Attawapiskat on the remote coast of…
Joe Cash, Scarborough native, musician, singer-songwriter, and videographer for King…