The Latest Episodes
Hosts Gregg Tilston and Karim Kanji welcome to the show musician, Dan Mangan. Daniel Mangan (born April…
Gregg Tilston and Karim Kanji welcome to the show, Harkness! Born in Toronto, Canada, Harkness is…
Gregg Tilston and Karim Kanji speak with bassist and founding member of legendary rock band, 54-40,…
During non-COVID times we record weekly from Radical Road Brewing. Craft beer in the heart of Leslieville.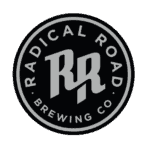 Jeff Burrows is the drummer and percussionist for Canadian rock bands Crash Karma, and The Tea…
Danny Miles is best known as the drummer of Juno Award-winning alternative band July Talk. Danny…
During the last year of school, Chin Injeti recorded an indie album of the band in…
Your Hosts
Karim Kanji
The über fan (music, not the ride sharing app).
Gregg Tilston
The recovering 80s/90s, hair band musician.
(in the interest of full disclosure, the pictures below were taken more than a couple years ago)
Randoms Interviews From The Archives
We've all been mourning since March 25th after learning about…