Stephen Fearing is a Canadian roots/folk singer-songwriter. In addition to his solo career, Fearing co-founded Canadian…
Recorded weekly, live from Radical Road Brewing. Craft beer in the heart of Leslieville.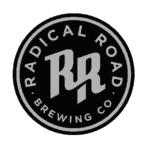 The Latest Episodes
Sass Jordan has one of the most powerful voices in all of rock and roll. The Canadian JUNO and Billboard Best Female Rock Vocalist award…
Bob Wiseman is a film composer, songwriter and music teacher. Wiseman discovered or produced many artists including Ron Sexsmith, The Lowest of the Low, Bruce…
For over 45 years Jay Douglas has been entertaining crowds with his wide-ranging repertoire of Reggae, American Blues, West Indian Rhythms, Jazz Standards combined with…
On Tuesday June 2 2020 Gregg Tilston and Karim Kanji recorded a special episode in solidarity with #BlackoutTuesday. Thank you for listening. https://soundcloud.com/user-928512977/blackouttuesday-a-special-episode
For over 25 years Eric Alper has been doing what he loves: bringing the stories about the music and the musicians to the world. He…
Who is Kelsi Mayne? With nearly 1M streams on Spotify alone, a debut album on the way, and the viral response to a recent glimpse…
Born in Vienna and raised in Canada, Micah Barnes cut his teeth in the cabarets and jazz clubs of Toronto while still a teenager before…
Saul Colt is going to save the music industry. From COVID19. And from itself. Who is he? Saul Colt is the Founder and Creative Director…
Your Hosts
(in the interest of full disclosure, the pictures below were taken more than a couple years ago)
Karim Kanji
The über fan (music, not the ride sharing app).
Gregg Tilston
The recovering 80s/90s, hair band musician.
Randoms Interviews From The Archives
Two Left Feet is an acoustic guitar duo featuring Neil Haden and Mark Caruana. During their appearance they played: Thank You – Led Zeppelin I've…
On Tuesday June 2 2020 Gregg Tilston and Karim Kanji recorded a special episode in solidarity with #BlackoutTuesday. Thank you for listening. https://soundcloud.com/user-928512977/blackouttuesday-a-special-episode
Today's episode is a reunion of sorts. You see, one of my earliest interactions with Gregg Tilston was being interviewed by him for a job…
Welcome! to Part Four of our fun series, My Favourite Song. In this episode we sat down with comedian and star of Ramy on HULU,…
Chris Birkett is an award winning producer, arranger, and composer and a talented singer, guitar player and percussionist. His music collaborations with A-list artists like…
Alex Krotz is a freelance music producer, audio engineer and mixer. He has worked with artists such as Barenaked Ladies, Arkells, Billy Talent and The…
Few people can boast a resume that includes the following: racing school scholarship winner lead singer of two rock bands; one of them award-winning; one…
Simon Law is a teacher, producer, musician and member of the Grammy-award winning band, Soul II Soul. Listen below: Girth Radio MixCloud  Apple Podcasts Google…