Sass Jordan has one of the most powerful voices in all of rock and roll. The…
Recorded weekly, live from Radical Road Brewing. Craft beer in the heart of Leslieville.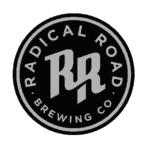 The Latest Episodes
With time on his hands during the pandemic lockdown, roots music troubadour Ken Tizzard decided to…
Mike Boguski has been playing keyboards for Canadian Music Hall of Famers Blue Rodeo since 2008,…
Hosts Gregg Tilston and Karim Kanji welcome author, artist and podcaster Martin Popoff onto the show…
Brad Bradford is a City Councillor of the Beaches – East York ward in Toronto. Among…
Jason Wilson is a two-time Juno-Awards nominee, Canadian Reggae Music Award winner, four-time Reggae Music Achievements…
Welcome To The Music hosts Gregg Tilston and Karim Kanji take a look back at the…
Art Bergmann is Canada's Prince of Punk. Just don't call him that. In pure punk fashion,…
Zaki Ibrahim recently released her album, The Secret Life Of Planets and joined both Gregg Tilston…
Your Hosts
Karim Kanji
The über fan (music, not the ride sharing app).
Gregg Tilston
The recovering 80s/90s, hair band musician.
(in the interest of full disclosure, the pictures below were taken more than a couple years ago)
Randoms Interviews From The Archives
BIO: Dubbed "Hip Hops kid sister", Keysha Freshh blends everything…
Greg Nisbet is the founder of MEDIAZOIC, Canada's artist-friendly music…
Amin Bhatia joined Gregg Tilston and, at times, Karim Kanji…
Renée has established herself as a must-­watch artist in the…
Today's episode is a reunion of sorts. You see, one…
Erica Ehm is a good friend of the podcast. She…
Just before he finished working with Flight Centre as it's…
Like the Queen Street strip that has been its home…