The Latest Episodes
Gregg Tilston and Karim Kanji welcome The Pursuit of Happiness lead singer and songwriter Moe Berg…
During non-COVID times we record weekly from Radical Road Brewing. Craft beer in the heart of Leslieville.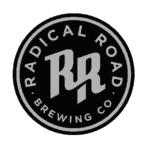 When our next guest walked on stage the crowd at The Great Hall in Toronto popped….
Sass Jordan has one of the most powerful voices in all of rock and roll. The…
Stephen Fearing is a Canadian roots/folk singer-songwriter. In addition to his solo career, Fearing co-founded Canadian…
During the last year of school, Chin Injeti recorded an indie album of the band in…
Your Hosts
Karim Kanji
The über fan (music, not the ride sharing app).
Gregg Tilston
The recovering 80s/90s, hair band musician.
(in the interest of full disclosure, the pictures below were taken more than a couple years ago)
Randoms Interviews From The Archives
A few weeks ago Gregg Tilston and Karim Kanji sat…
Born in Toronto in 1951, Greg Godovitz has been an…
Welcome! to Part Four of our fun series, My Favourite…
In between recording sessions, GRAMMY Award winning producer and musician,…
On Tuesday June 2 2020 Gregg Tilston and Karim Kanji…
In the mid 1990s our next guest was criss-crossing all…
We've all been mourning since March 25th after learning about…
Hosts Karim Kanji and Gregg Tilston welcome to the studio…