The Latest Episodes
Gregg Tilston and Karim Kanji welcome Alan Cross to the show as our first guest of…
During non-COVID times we record weekly from Radical Road Brewing. Craft beer in the heart of Leslieville.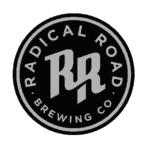 Rheostatics front man and West End Phoenix editor and founder, Dave Bidini joins Karim and Gregg…
Karim Kanji and Gregg Tilston welcome Josie Dye of Indie88 for the launch of WelcomeToTheMusic.com. This…
Hosts Karim Kanji and Gregg Tilston recently sat down with former Triumph frontman, lead singer, guitarist…
Sass Jordan has one of the most powerful voices in all of rock and roll. The…
Your Hosts
Karim Kanji
The über fan (music, not the ride sharing app).
Gregg Tilston
The recovering 80s/90s, hair band musician.
(in the interest of full disclosure, the pictures below were taken more than a couple years ago)
Randoms Interviews From The Archives
Born and raised in Toronto, country artist Owen Barney has…
We've all been mourning since March 25th after learning about…
Welcome To The Music presents U.N. Jefferson in a unique…
Former country music executive John Alexander is telling the story…
Karim sits down to have a chat with Adam Weitner…
Who is Kelsi Mayne? With nearly 1M streams on Spotify…
Cameron Gordon is the Head of Communications for Twitter Canada….
Hosts Gregg Tilston and Karim Kanji recently sat down with…