The Latest Episodes
Gregg Tilston and Karim Kanji welcome The Pursuit of Happiness lead singer and songwriter Moe Berg…
During non-COVID times we record weekly from Radical Road Brewing. Craft beer in the heart of Leslieville.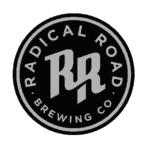 Vin Rock is the co-founder of the legendary Grammy-award winning hip hop group, Naughty By Nature….
Hosts Karim Kanji and Gregg Tilston welcome to the studio, award-winning rapper Shad. It seems like…
When our next guest walked on stage the crowd at The Great Hall in Toronto popped….
Art Bergmann is Canada's Prince of Punk. Just don't call him that. In pure punk fashion,…
Your Hosts
Karim Kanji
The über fan (music, not the ride sharing app).
Gregg Tilston
The recovering 80s/90s, hair band musician.
(in the interest of full disclosure, the pictures below were taken more than a couple years ago)
Randoms Interviews From The Archives
Gregg Tilston and Karim Kanji welcome to the program Martha…
BIO: Dubbed "Hip Hops kid sister", Keysha Freshh blends everything…
Toronto-based Bad Breed started out as a hard-edged combination of…
Just before he finished working with Flight Centre as it's…
Both Gregg Tilston and I love music. And there is…
Greg Nisbet joins Karim Kanji by Skype to discuss the…
During the last year of school, Chin Injeti recorded an…
Nothin' But a Good Time is the definitive, no-holds-barred oral…