Vin Rock is the co-founder of the legendary Grammy-award winning hip hop group, Naughty By Nature….
Recorded weekly, live from Radical Road Brewing. Craft beer in the heart of Leslieville.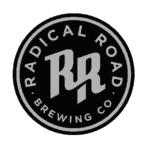 The Latest Episodes
Canadian-born, South Asian Toronto artist, Romana, expands global conversation through sound. This past summer Romana released…
STORRY is a singer-songwriter who writes and produces her own music, and is intrinsically involved in…
Toronto-born and bred, Indigenous multidisciplinary artist, producer, engineer and DJ, David Strickland – known for his…
Ebonnie Rowe has been instrumental in supporting the launch of notable Canadian artists including Nelly Furtado,…
Jamaican-Canadian musical artist, Lexxicon is the definition of passion and persistence. It is almost impossible for…
COUNT KLASSY is an incredible, new age hip hop artist about to burst onto the scene…
Kim Mitchell is a Canadian rock icon. This year he was inducted into the Canadian Songwriters…
Guitarist/bassist Kevin Comeau is one half of the dynamic rock duo, Crown Lands. In this episode…
Your Hosts
(in the interest of full disclosure, the pictures below were taken more than a couple years ago)
Karim Kanji
The über fan (music, not the ride sharing app).
Gregg Tilston
The recovering 80s/90s, hair band musician.
Randoms Interviews From The Archives
A few weeks ago Gregg Tilston and Karim Kanji sat…
Alex Krotz is a freelance music producer, audio engineer and…
On Tuesday June 2 2020 Gregg Tilston and Karim Kanji…
Vin Rock is the co-founder of the legendary Grammy-award winning…
SATE (meaning): satisfy a desire to the full. MusicForLunch.com said…
"Listen Up! Recording Music with Bob Dylan, Neil Young, U2,…
Rolling Stone magazine have hailed my next guest as "India's…
Few people can boast a resume that includes the following:…