Karim Kanji and Gregg Tilston welcome Josie Dye of Indie88 for the launch of WelcomeToTheMusic.com. This…
Recorded weekly, live from Radical Road Brewing. Craft beer in the heart of Leslieville.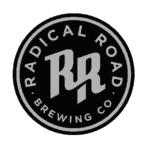 The Latest Episodes
Jeff Burrows is the drummer and percussionist for Canadian rock bands Crash Karma, and The Tea…
Nothin' But a Good Time is the definitive, no-holds-barred oral history of 1980s hard rock and…
Erica Ehm is a good friend of the podcast. She was kind enough to sit down…
Amin Bhatia joined Gregg Tilston and, at times, Karim Kanji in this special episode of Welcome…
ZENESOUL is a Soul artist from Brampton, Canada. Born in Nigeria, she began writing songs at…
Any Night Of The Week – A DIY History of Toronto Music 1957-2001 just might be…
Born in Toronto in 1951, Greg Godovitz has been an active member of the Canadian music…
Justine Giles is a folk singer songwriter based in Calgary, Alberta, Canada. Originally from Sudbury, Ontario,…
Your Hosts
(in the interest of full disclosure, the pictures below were taken more than a couple years ago)
Karim Kanji
The über fan (music, not the ride sharing app).
Gregg Tilston
The recovering 80s/90s, hair band musician.
Randoms Interviews From The Archives
BIO: Dubbed "Hip Hops kid sister", Keysha Freshh blends everything…
With the release of his first solo album as Orphan…
STORRY is a singer-songwriter who writes and produces her own…
Nothin' But a Good Time is the definitive, no-holds-barred oral…
Kim Mitchell is a Canadian rock icon. This year he…
Jim Creeggan is 1/4 of the Canadian pop-rock band, Barenaked…
My next guest sold millions of albums in the late…
Greg Nisbet is the founder of MEDIAZOIC, Canada's artist-friendly music…