The Latest Episodes
Michael Williams joined hosts Karim Kanji and Gregg Tilston to talk about his career and Much…
Gina Kennedy and Devon Lougheed of Altered By Mom join Karim Kanji and Gregg Tilston on…
Harvey Lisberg joins Karim Kanji and Gregg Tilston on the show to talk about his new…
During non-COVID times we record weekly from Radical Road Brewing. Craft beer in the heart of Leslieville.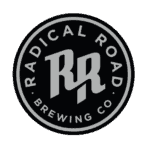 Richard Crouse joins Gregg Tilston and Karim Kanji on the Welcome To The Music podcast to…
In this podcast exclusive, movie director Ron Chapman and concert promoter John Brower sat down with…
Gregg Tilston and Karim Kanji speak with bassist and founding member of legendary rock band, 54-40,…
Your Hosts
Karim Kanji
The über fan (music, not the ride sharing app).
Gregg Tilston
The recovering 80s/90s, hair band musician.
(in the interest of full disclosure, these pictures were taken more than a couple years ago)
Randoms Interviews From The Archives
John Barnard is the director of the new documentary, Bachman….