During the last year of school, Chin Injeti recorded an indie album of the band in…
Recorded weekly, live from Radical Road Brewing. Craft beer in the heart of Leslieville.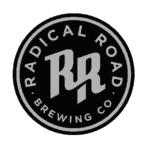 The Latest Episodes
Welcome To The Music hosts Gregg Tilston and Karim Kanji take a look back at the…
Art Bergmann is Canada's Prince of Punk. Just don't call him that. In pure punk fashion,…
Zaki Ibrahim recently released her album, The Secret Life Of Planets and joined both Gregg Tilston…
The Cabana Room, the upstairs venue of The Spadina Hotel, was the centre of the Queen…
Prior to the release of her new album, SET THE FIRE, Kandle joined Gregg Tilston and…
If Wikipedia is to be believed… the El Mocambo is a live music and entertainment venue…
Jeff Burrows is the drummer and percussionist for Canadian rock bands Crash Karma, and The Tea…
Nothin' But a Good Time is the definitive, no-holds-barred oral history of 1980s hard rock and…
Your Hosts
(in the interest of full disclosure, the pictures below were taken more than a couple years ago)
Karim Kanji
The über fan (music, not the ride sharing app).
Gregg Tilston
The recovering 80s/90s, hair band musician.
Randoms Interviews From The Archives
We continue our summer series that features music some of…
A few weeks ago, Gregg Tilston and Karim Kanji welcomed…
Jamaican-Canadian musical artist, Lexxicon is the definition of passion and…
Andrew Turner has worked with iconic musical acts such as…
Amin Bhatia joined Gregg Tilston and, at times, Karim Kanji…
Singer-songwriter LU KALA's unique approach to pop music lead her…
David Gray has worked with Rick Rubin (yes, that Rick…
In the spring of 1965, Bill Cosgrave was smuggled across…