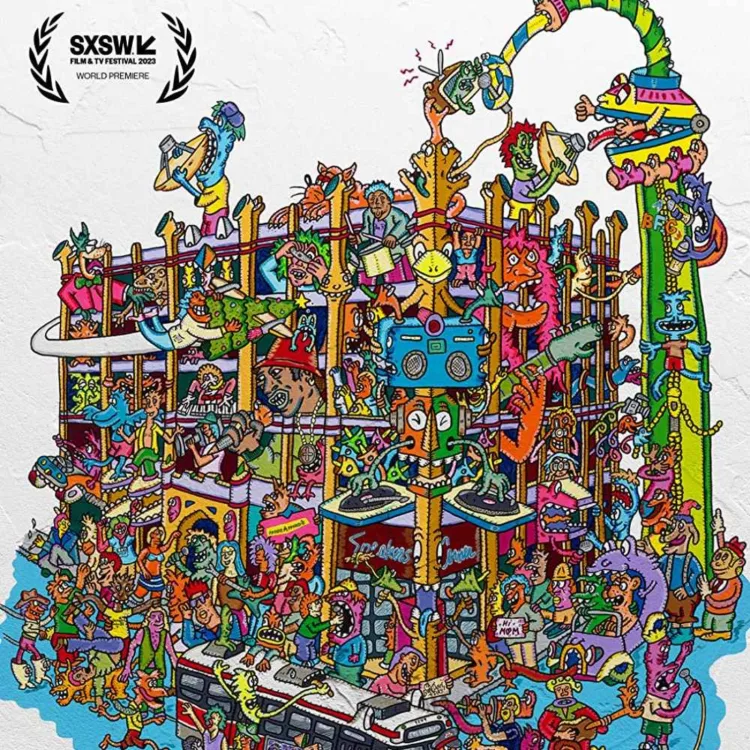 299 Queen Street West Director Sean Menard joins Karim Kanji and Gregg Tilston on the show to talk about his Much Music documentary.
Some of the topics we discuss include;
The six years it took putting this documentary together?!
Sean's first music documentary after many sports/culture docs; such as the Carter Effect.
Why premiere 299 Queen Street West at SXSW and not TIFF?
Why did Sean want to make this movie now?
Sean's access to Much Music Vault
As much as it's a doc about music and culture can it also be about: Just before the popularity of the internet and at the height of television.
Coming to CRAVE in Canada
Canadian premier September 22nd
There are actually archives of Much Music still.
No one wanted to finance this project when you first started. Who was Sean's first break?
Does Moses Znaimer makes an appearance?
Ed Conroy of Rentrontario's involvement in the project
Erica Ehm help in guiding this doc
Rick Campanelli
Stars of MuchMusic: George Strombolouplous; ERica Ehm, Master T, Denise Donlon, Michael Williams, Christopher Ward, JD Roberts, Monica Deol,
When MuchMusic debuted in 1984, the first music video to be shown on the channel was by Toronto rock band Rush for their song "The Enemy Within."
Although thousands of music fans have stood outside the headquarters at 299 Queen Street West over the years, the channel was first based several blocks east, a former dance club called Electric Circus.
Speakers Corner – Barenaked Ladies sing Be My Yoko Ono in 1991
Weird Al Yankovic day
With unprecedented access to the MuchMusic archives, "299 Queen Street West" tells the story of a scrappy television upstart from the perspective of the VJ's. At the time, they had no prior TV hosting experience, were given no scripts, no direction and went live to air across the country.
The channels rise in popularity intersected with rap music entering the mainstream, the birth of grunge and alternative rock and pop stars caused teenage hysteria at the iconic street level studio.
Directed by Sean Menard (The Carter Effect), the feature doc dives into the storied MuchMusic archives with interviews from ground-breaking VJs who helped shape the brand and inspire generations of music fans