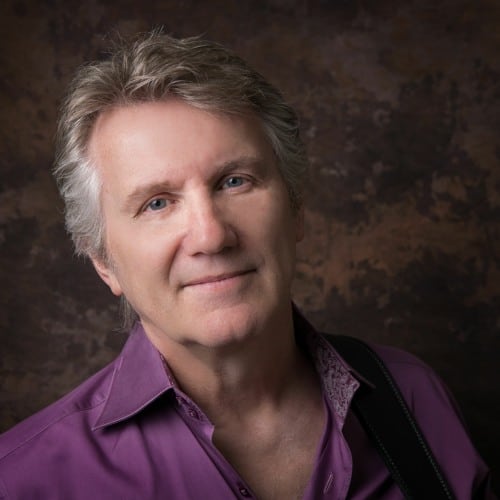 Hosts Karim Kanji and Gregg Tilston recently sat down with former Triumph frontman, lead singer, guitarist and song writer, Rik Emmett.
After five decades in the biz, Rik Emmett earned the adjectives 'prolific' and 'eclectic'. Following over a dozen platinum albums from his Triumph years, he's produced 20 more as a non-platinum indie, ranging from rock and blues to jazz, folk & classical.
He's in three Canadian Halls of Fame and has a star on two Walks of Fame, including the Canadian Walk of Fame. He's also picked up a few 'Best Guitarist' awards from different organizations, in various style categories, along the way.
Rik was the author of a GUITAR PLAYER magazine column for over a dozen years, and was also a music educator for a few decades on the heavily-respected Humber College faculty, where he taught Songwriting, Music Business, Creative Development and Directed Studies, and shared in a college Innovation Award for curriculum committee work. He's also the Artistic Director Emeritus of the Songstudio Songwriting Workshop, which he launched with his pal Blair Packham 15 summers ago.
His latest creative undertaking is as a poet. Reinvention: Poems was published by ECW Press in 2021.