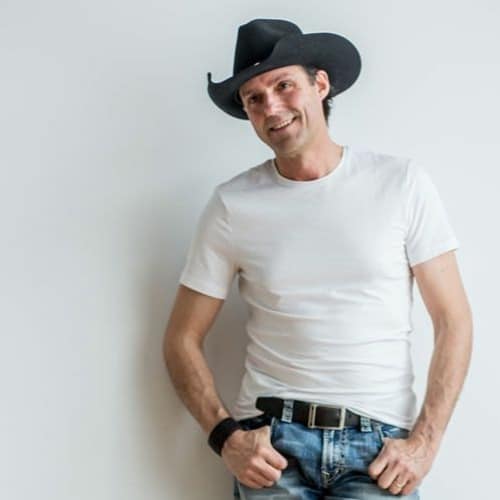 Multiple award-winning Acadian country music star Laurie LeBlanc joins hosts Gregg Tilston and Karim Kanji on the show!
2019 was a banner year for LeBlanc. Recipient of the Male Country Artist of the Year 2019 at the Josie Music Awards in Tennessee, Laurie LeBlanc also participated in a dance and country music congress organized by the Francophone Federation of Country Dance and Line Dance FFCLD in Issoudun, France.
This experience proved to be important in his career when he met Irish singer-songwriter Don Mescall, who later offered him several songs. From there was born his first English-language album of original compositions, When It's Right It's Right , which was released in 2020. Produced by emeritus Jason Barry (Dean Brody, Charlie Major, Terri Clark, Jason Blaine), this album undoubtedly marked a turning point in his career.
In 2022, Laurie launches his 8th solo recording "Long Weekend", a double EP of original songs in French and English, a real turning point in his career.
Over the years, Laurie LeBlanc has performed on stage across Canada and shared the stage with many established artists, including Zachary Richard, Michel Pagliaro, Renée Martel, Patrick Norman, Guylaine Tanguay, Laurence Jalbert, Paul Piché , Marc Hervieux, etc.
These beautiful musical and personal encounters have greatly contributed to him: they have shaped the artist and the human being that he is today.
We hope you enjoy the conversation!