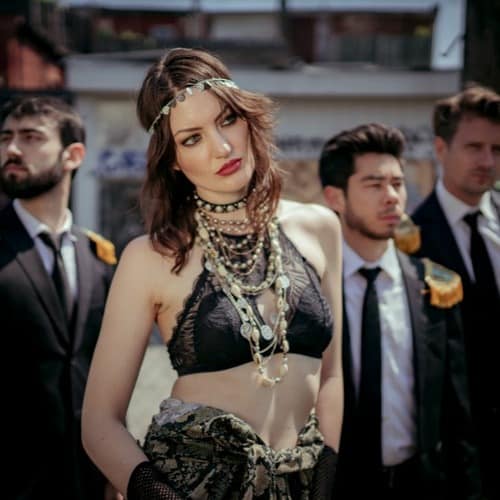 Featuring a live acoustic performance of their unreleased song, Say When, Neon Bloom join Gregg Tilston and Karim Kanji in studio on this latest edition of Welcome To The Music!
Toronto-based garage rock/synth-pop quartet Neon Bloom is a unique blending of musical styles, creative influences and wonderfully diverse personalities. Combining the talents of veteran musicians/recording artists Jen Simpson (lead vocals), bassist/guitarist Fred Yurichuk, guitarist/keyboardist Simon Chow and drummer/keyboardist Chris Romano, Neon Bloom has already staked a claim as one of the most innovative and energetic live bands on the Toronto scene, by invoking their collective experience as live performers, and a dedicated sense of professionalism and passion for their craft.
Formed three years ago, the story behind their origin may not seem to be out of the ordinary on first examination. But dig a little deeper and you realize that the back story gives great meaning to so many aspects of the band, from their energetic stage shows, to their overall look and creative aesthetic, their dedication to their craft, and especially Simpson's powerful lyrical creations. More importantly, the story behind the story is why each band member is so committed to one another, and to their collective musical enterprise, and why they approach life and music with such joyful abandon.
Photo: Miz Monday