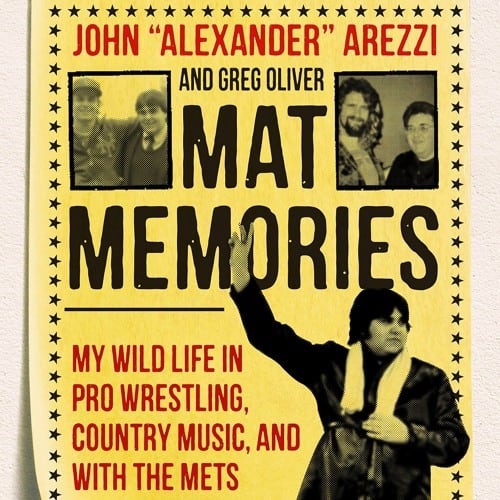 Former country music executive John Alexander is telling the story of his careers in music, baseball and professional wrestling in a new memoir called, Mat Memories: My Wild Life in Pro Wrestling, Country Music and With The Mets, out April 6.
Alexander, born John Arezzi, details his 20-year career in music working at GAC, Black River Entertainment, and Bandtwango. Alexander managed country singer Sarah Darling, was instrumental in jumpstarting the career of Patty Loveless, and discovered country music star Kelsea Ballerini.
"My life has been a roller coaster ride involving high profile jobs in the high profile industries of country music, professional wrestling, and baseball," says Alexander. "There are twists and turns, financial peaks and valleys, and many amazing relationships which shaped who I am today. My story features a who's who in the industries I have spent time in, and even interactions with billionaires, and a former U.S. President whom I 'fire' on national TV. It is a good read!"
Published through ECW Press and co-authored by Greg Oliver, Mat Memories is Alexander's chance to tell the untold behind-the-scenes stories: from the ring, the stage, and the diamond.