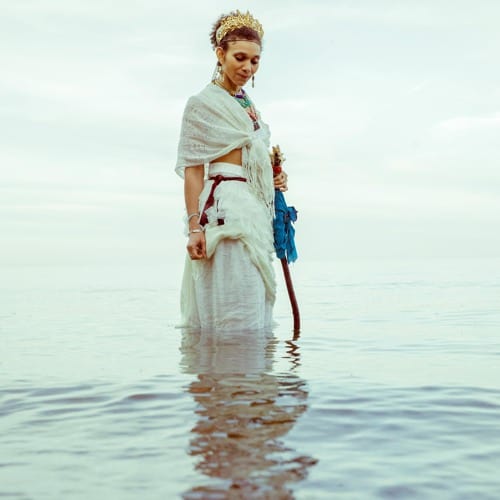 Welcome to the music, Amai Kuda!
Born and raised in the Oakwood Village area of Toronto, and connected to her Afro-Caribbean roots, Amai Kuda has traveled throughout Southern Ontario, in the Caribbean and Europe to perform and deliver workshops on music, decolonization, African cultural knowledge and percussion at public schools, universities, libraries and community spaces.
In 2015, her band was selected as one of the 101 Standout Artists during the nationwide CBC Searchlight competition, won the Best Folk/Roots award and also placed second for the Best Song across all categories at the Toronto Independent Music Awards.
Amai Kuda has opened for the likes of Joel Plaskett, Kellylee Evans and Sarah Slean, and collaborated with M1 of the legendary Hip-Hop duo, Dead Prez on a call-to-action song called We Can Do It.
Image: Amai Kuda et Les Bois – by Samuel Engelking