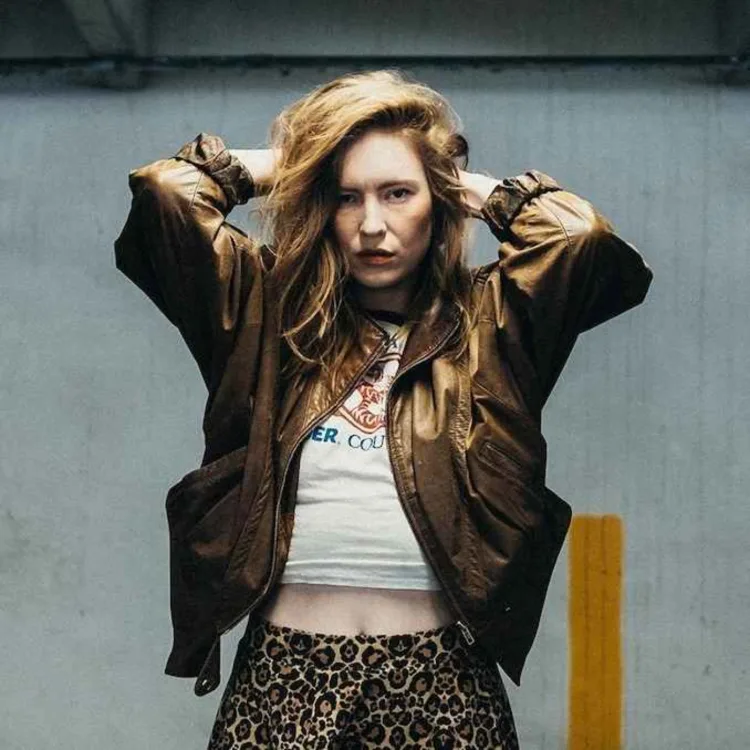 Hosts Karim Kanji and Gregg Tilston welcome to the show, Skye Wallace.
Skye Wallace is a Canadian singer-songwriter who has carved a niche for herself with her ability to blend rock, folk and pop into a unique and refreshing sound. Her guitar playing skills are also a notable feature, with the ability to create memorable moments on stage. Her live performances are electrifying and guaranteed to leave you feeling exhilarated.
Her latest album, Terribly Good, is a candid self-exploration that invites listeners to join her on a journey of self-discovery. Wallace's ability to stare down the harder takes and own her mistakes is a testament to her authenticity and honesty. The album is bookended by songs that explore the turbulence of Wallace's inner voyage through spiraling galaxies. Opener "Tooth & Nail" sets the tone for the album, with its grungy, determined sound, while album closer "Tear A Piece (Bite Me)" is an acerbic double dog dare, a take-down of those who keep the gates shut.
The album is not without its gentler moments, with songs like "Everything Is Fine," a sorcery of transforming uncertainty into confidence, and "Keeper," a song ironically about letting go. "The Doubt" is the song that most directly names and tames intrusive thoughts, and finds Skye at her darkest moment of feeling unworthy.
Shaped by an upbringing of constant motion and a career that has seen her tour the country endlessly with respected acts such as Matt Mays and Crown Lands, Wallace is at home with the idea that change, especially in oneself, is a constant. This truism has shaped these new songs, finished during lockdown but dealing with a time when staying in one place was wishful thinking. For Wallace, there's both comfort and conflict in remembering and reconciling the versions of herself formed at the many stops along the way.
Terribly Good is Wallace's Six Shooter Records debut, and showcases her skill at creating a visceral and honest sound that permeates equal parts Courtney Barnett, Patti Smith, and Neil Young's Marshall Stack era. The album is a testament to Skye's willingness to explore the messiness of life and the beauty of growing and moving through it.