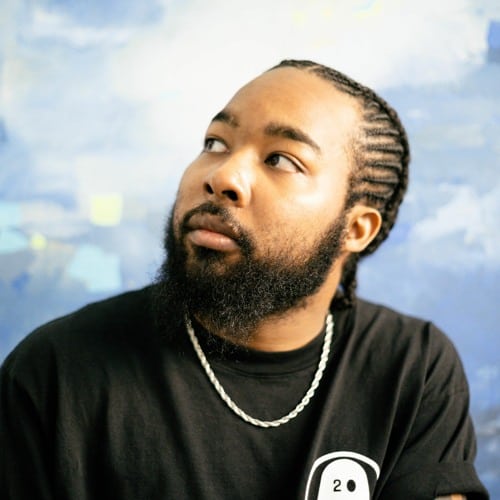 Paul Chin is a Polaris Music Prize-nominated producer that has risen from a pedigree of classical training, to discovering bedroom production; then years of releasing music as a beatmaker's beatmaker; followed by almost a half-decade of inwardly-focused musical exploration, practice, and collaboration. The Toronto artist's return to the market – while easy to be apprehensive about – begins a new chapter marked by this joyous and confident reflection of his vast musical vocabulary, and adoration for the artform as an electronic artist.
Paul Chin is a lifelong student, lover, and explorer of music, which manifests itself in his work as a music producer and DJ. Growing up in the Cayman Islands, importing influence and inspiration from any and everywhere was always ingrained in his sense of identity. Additionally, the ethos of DIY culture and resourcefulness exemplified by his Chinese-Jamaican immigrant parents are part of what drew him to the resilient philosophy of hip-hop while studying classical and jazz in school and private music lessons.
Eventually, his robust musical foundation and scrappy work ethic would meet his insatiable appetite for new and exciting sounds, leading him toward beat-driven electronic music. Since permanently relocating to Toronto, Canada, Paul has embedded himself in the city's creative fabric. Collaborating and performing alongside resident stalwarts such as Skratch Bastid, Harrison, Tanika Charles, and Shad has afforded him local ambassadorship on stages alongside the likes of Snakehips, Falcons, Toro Y Moi, and Shigeto. His releases all possess a gravitational centre of instrumental hip-hop, but draw his pursuits of jazz, gospel, IDM, disco, garage, dancehall, and anime scores into their orbit. Not content to emulate trendy aesthetics from any one genre, Paul continues to develop his sound, performance, and collaborative work from a diverse spectrum of artists.

Full Spectrum EP: https://ffm.to/fullspectrum
Twitch: https://www.twitch.tv/ohyeahpaulchin
Twitter: https://twitter.com/ohyeahpaulchin
Instagram: https://ohyeahpaulchin.com/twitch
YouTube: https://www.youtube.com/channel/UCo1kqKkClvlbU_9IB6nIIaA
Bandcamp: https://ohyeahpaulchin.bandcamp.com