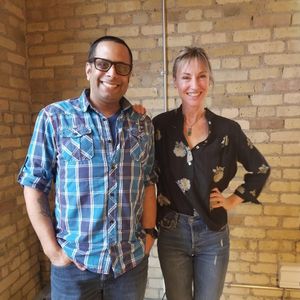 Vivascene has called my next guest "one of the best singers ever to come out of Canada." The National Post said, "This Toronto soprano can sing a 100-year old German tune so lustily that you almost don't need a translation to know that someone's about to get his throat cut, or get laid, or both."
My next guest is an award-winning classical singer who grew up in Northern Ontario wanting to be a rockstar. Or a nun.
Please Welcome to the show, Patricia O'Callaghan!
This is Episode #178 of the Welcome! podcast.
Listen here:
SPOTIFY
Apple Podcasts
Google Play Music
Stitcher
TuneIn
Pocket Casts
Girth Radio
MixCloud
TalkShoe
You can also subscribe to the podcast via RSS Feed if you so desire.