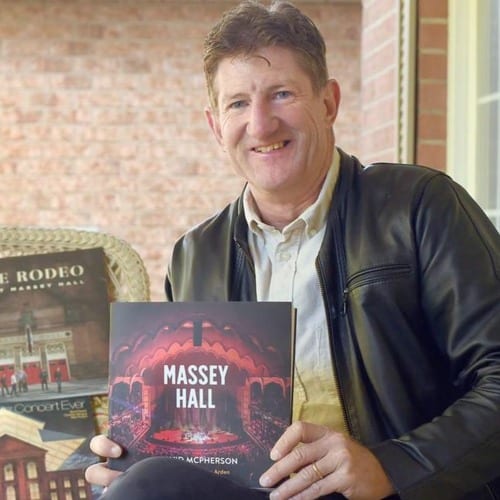 David McPherson joins Karim Kanji and Gregg Tilston to discuss his latest book Massey Hall.
"The fascinating story of Canada's most revered concert hall and the myriad artists who have graced its stage.
Known for its intimacy and sense of occasion, a night at Toronto's Massey Hall is magical for both audiences and performers. For many musicians, playing the hall is the surest sign that they have made it. Looking out over the crowd, performers often comment that they feel they have joined history as they stand on the stage where Sarah Vaughan, Miles Davis, Bob Dylan, and so many other legends have stood.
Based on scores of interviews and meticulous research, Massey Hall chronicles not only the historical and musical moments of the past 127 years, but also the community of artists and supporters that has built up around the hall. Covering both emerging artists such as Shakura S'Aida and William Prince and musical giants from Herbie Hancock to the Tragically Hip, this full-colour book is a celebration of music, community, and our shared cultural heritage."