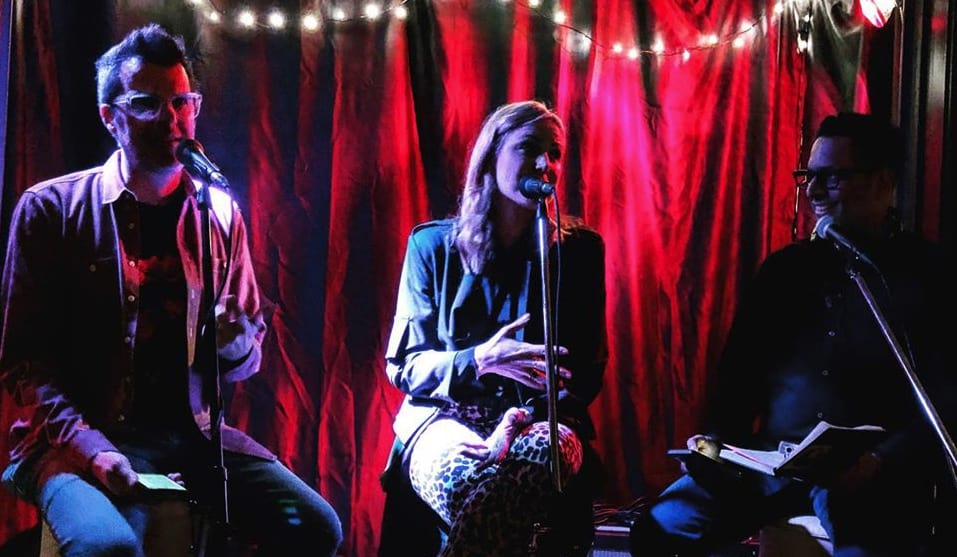 Karim Kanji and Gregg Tilston welcome Josie Dye of Indie88 for the launch of WelcomeToTheMusic.com. This special episode was recorded live from Radical Road Brewing Co. and during those in attendance raised money for Socks 4 Souls Canada.
Josie, Gregg, and Karim discuss a number of topics including;
Josie Dye's career at Indie88 and previously with 102.1 The Edge and Corus Entertainment
Her family including her two sons and husband Joel, owner of Dine Alone Records
Gregg and Josie share their childhood memories of being the musical The Music Man (not the same production)
The importance of getting the flu shot (and Gregg's fear of needles)
Josies' various interview with musicians over the years
Gregg and Josie's distain for Billy Corgan, but they love his music
Of course some good memories of Bookie and Martin Streak
Josie's National Anthem experience, and subsequent licensing revenue!
The Gallagher brothers
Josie Dye's trip to Nunavut
And lastly a little politics and religion thrown in for good measure
Thank you to everyone who joined us and an even bigger thank you for helping us raise $800 for Sock 4 Souls Canada!