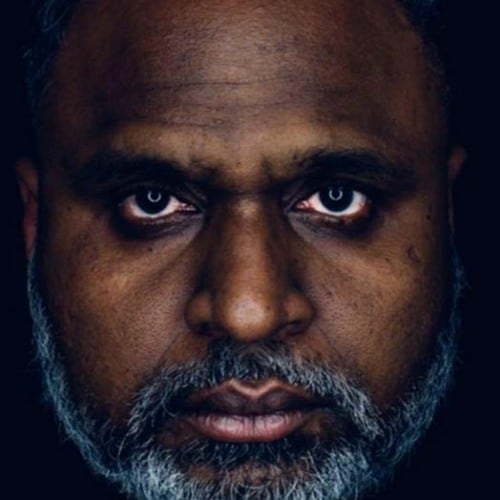 During the last year of school, Chin Injeti recorded an indie album of the band in a home studio built by his father & brother. That CD ended up selling 70,000 copies and served as his introduction to the music industry!
The band (by then known as Bass is Base) went on to gain fans all over the world and garnered a deal with Universal Music and Island records in the United States.
Fronted by Injeti, the group won a Juno (Canadian Grammy) for best R&B record, a Much Music Video award for a song called "Funkmobile" and Chin was awarded with Songwriter of the Year from SOCAN.
With many years of creating, touring and performing all over North America with the likes of The Fugees, The Roots, Jamiroquoi, A Tribe Called Quest, De La Soul and so many more, Chin learned the craft of carving out frequencies and the importance of an impactful lyric and melody. For years he just listened and watched until he was able to take a selfless approach to his craft, where he put the song and the artist before everything.
His purpose, indeed, became crystal clear when Injeti teamed up with then partner DJ Khalil; with whom he made music with and for the likes of Dr Dre, Eminem ("Recovery,"and "Survival" which he later won 2 Grammys for), Drake ("Fear"), Pink ("Here comes The Weekend"), Aloe Blacc ("I'm the Man," "Can You Do This"), The Clipse ("Kinda Like a Big Deal" feat. Kanye), Lecrae ("Mayday" and another Grammy win), K'Naan ("Waving Flag" and another Juno award) and so many other artists.
Injeti's impact on music was slowly taking shape with millions of records sold and Gold & Platinum plaques as evidence, and, perhaps most significantly, his being able to pick and choose the artists that he wanted to work with.
Chin Injeti is a force of nature – an inspiration, a teacher, mentor, leader, innovator, singer and multi instrumentalist, writer, collaborator, student; and yes, Icon.