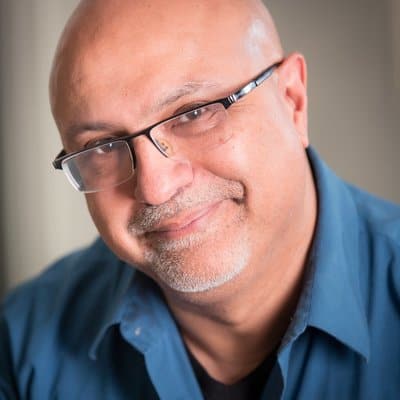 Amin Bhatia joined Gregg Tilston and, at times, Karim Kanji in this special episode of Welcome To The Music.
With more than 50 scores to his credit, Emmy nominated composer Amin Bhatia has written music for film, television, radio, theatre, IMAX movies, and his own albums, for more than 30 years.
A composer of orchestral and electronic music, Bhatia has scored television projects that include the CBC/Netflix series Anne with an E, the internationally-acclaimed series Flashpoint and X Company, as well as guest compositions on The Handmaid's Tale and Queer as Folk. His feature film credits include Storm, Iron Eagle II, Rescue Heroes: The Movie, John Woo's Once a Thief and many IMAX large format documentaries for award-winning filmmaker David Lickley.
Amin and long-time friend and collaborator Ari Posner have won Canadian Screen Awards (CSAs) for their work on both Anne with an E and Flashpoint, as well as an Emmy Award nomination for the Disney series Get Ed.