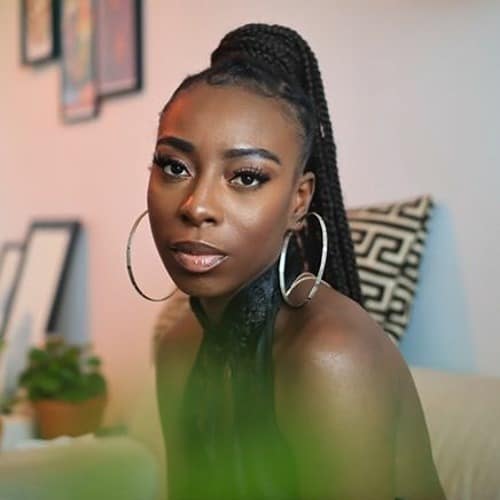 ZENESOUL is a Soul artist from Brampton, Canada. Born in Nigeria, she began writing songs at 11 years old. Today, this love for writing plays a big role in her music as she transports listeners with her lyrics, the clarity in her voice and use of simple instrumentals. Incorporating R&B, Neo-soul and Afro-beats into her music, ZENESOUL creates a sound of her own.
In March 2019, ZENESOUL released her first EP titled Worth. including, Lost and fiery up-beat hit, Pricey. Later that year, she debuted Back to You, infusing Afro-beats into her signature soul sound. These projects gained the attention of one of Canada's biggest stages as ZENESOUL performed at This is Brampton: NXNE music festival.
ZENSOUL released How It Feels in early 2020. The single grabbed the attention of Rory Farrell from the Joe Budden Podcast and R&B Radar, along with multiple blog mentions. This allowed for the success of her following single, Wasteman in summer 2020, highlighted by Spotify with placements on major editorial playlists, further growing her audience.
In August 2020, ZENESOUL released her sophomore EP, Coffee including the tragic ballad Safe taking listeners through her experience with domestic abuse. Coffee demonstrated ZENESOUL's growth and skill in song writing and composition. Coffee was featured on CTV Morning Live, EarMilk and several music blogs.
Leading up to her next release, ZENESOUL released the project's first single Love and Be Loved in early November 2020, featuring Aaron Ridge. The single quickly became her biggest hit gaining almost 400,000 streams since releasing, featured on major Spotify playlists and radio stations across North America and Europe.
ZENESOUL continues telling her story, aiming to empower music lovers.