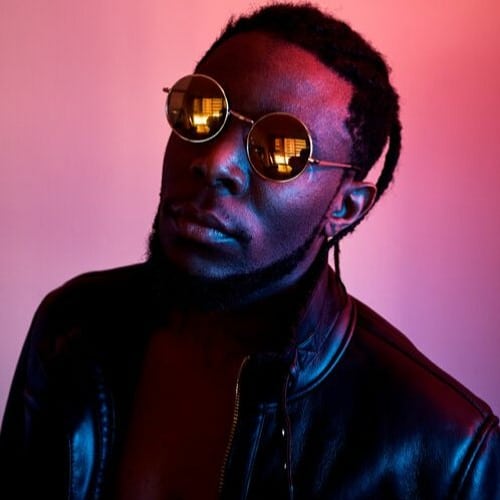 Jamaican-Canadian musical artist, Lexxicon is the definition of passion and persistence. It is almost impossible for an audience to not become consumed by the intense energy that radiates through his music and the long-lasting impression of his dynamic live performances. With music that sounds like a crossbreed between PartyNextDoor and Swae Lee merged with a strong artistic vision, to push the boundaries of the industry, Lexxicon is quickly rising through the ranks to become a household name.
By his early teenage years, Lexxicon had lived in Birmingham, England and New York City, U.S.A before settling in Toronto, Canada where he truly began honing his skills and natural talent as a professional recording artist. With connections to some of the most renowned music cities of the world, Lexxicon is known for blending his Jamaican roots with some quintessential mainstream sounds of the time, namely: R&B/Hip-Hop and Afrobeats. His ability to seamlessly fuse elements from multiple genres has led him to write and release a myriad of catchy, up-tempo tracks as reflected in projects such as: Bashment Trap House and Bashment Reggaeton. Finding inspiration in the works of established artists such as Sean Paul, Stefflon Don, Tory Lanez and Wizkid, Lexxicon hopes to champion the Tropical R&B genre with his upcoming projects and create a similar imprint on the international music scene.
With an energetic, engaging and explosive stage presence like no other, it is no wonder that Lexxicon has graced some of the most prestigious stages in and around Toronto such as, Afro Fest, Kothu Fest, Canadian Music Week, T-Dot Fest and Culture Shock Block Party. His growing presence in the Toronto arts community has garnered the attention of music lovers, peers and press alike. Lexxicon's inspiring rise as an artist has been captured with interviews featured on CBC Radio, Sauga 960am program, New Theory Radio, We Love Hip Hop, Studio01, Global 640 am's kultur'd podcast, The Ryersonian, and the Halifax, NS-based Art Pays Me podcast. He has also been featured in media outlets such as Exclaim, Canadian Beats, Cashbox Canada, NOW Magazine, Pure Grain Audio and FYI Music News.