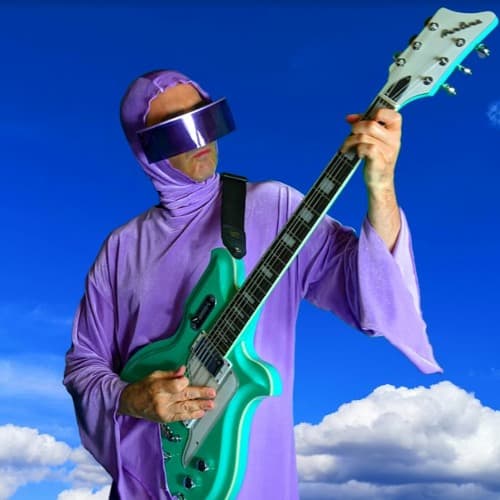 Gregg Tilston and Karim Kanji welcome to the show, Harkness!
Born in Toronto, Canada, Harkness is the 2nd in a brood of 5. Both his parents were talented musicians. His father fronted The Al Harkness Orchestra a band consisting of horns and winds along with a traditional rhythm section. His mother was a top French horn player at North Toronto Collegiate, a high school known for their music curriculum, as well as a beautiful piano player, who taught the local kids, including her own while they were growing up.
As a child, in order to listen to his Dad's vast record collection, Harkness would often fake sick and spend full days at home hanging out listening to John Lennon, Stevie Wonder, Chicago, The Carpenters, Billie Holiday and Miles Davis.
Playing piano since the age of four, it wasn't until Harkness was shown his first guitar chords by a friend at age 12 that the fire to pursue music was lit. Recalling that moment he says, "It was almost eerie how easily it came to me, hearing the music come straight out of my hands felt so powerful, it was an immediate high that I knew I couldn't live without. Right away I started writing my own songs."
He dropped out of school at age 17 to go on tour, and never looked back. He played all over Canada, U.S., U.K. and Europe, with a number of musicians and bands including Paul Humphrey, Sara Craig, Nicolette, Chunk o' Funk, The Stars, The Suns, Creature, Kong, Snipejoint.
"I was shown what appeared to be the blissful advantages of leading an imageless life," says Harkness when asked why he wears the gown and visor. "In the age of 'look-at-me selfies', I choose to go in quite a different direction."
To facilitate the expense of maintaining his studio and paying other musicians to play on his songs, Harkness has spent many years in the restaurant industry serving tables, during which time his love of cooking flourished alongside passionate discussions with Chefs encountered along the way. Don't be surprised if one day you see the Harkness Psychedelic Rock and Roll Cooking Show. He's already packaged and is selling his famous Harkness Hot Sauce.
Harkness doesn't rely on machines or music samples, he works with real people playing real instruments to create lush evocative, deeply human sonic-scapes, all with a fresh, modern Pop aesthetic.
"I really do believe that deep down we are all the same and feel compelled to share what we've created," notes Harkness. "Hopefully as others experience these songs I've created, they'll recognize miraculous things about themselves, just as I have about myself."
Despite all of the warm 3 to 5 part vocal harmony and sophisticated hooks, there is a dark undercurrent brewing underneath the surface of much of this music. A reflection of the chaotic division expressed throughout the world around us.
"Ultimately though," adds Harkness, "I hope that while listening to these songs, people at once feel the urgency and desperation of our time but are inspired and emotionally moved enough to take steps in their own life to help improve our collective world."