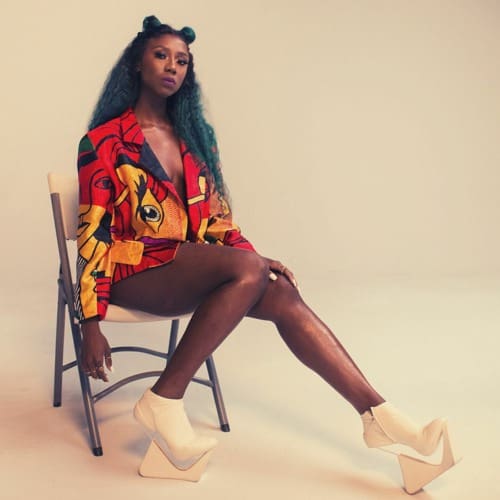 Gregg Tilston and Karim Kanji welcome Singer-Songwriter Domanique Grant to the show.
Fresh off of her collaboration with the Grammy Awards and RBCxMusic, Domanique Grant is a Pop/Soul, Singer-Songwriter from Toronto, named one of Buzzfeed's Top 20 Artists to Watch from Canada.
With a live show that's been praised by Ted Talk, recent collaborations with Grammy Award-winning producer Jarrel 'The' Young (Drake 2021, The Weeknd 2020, Fall out Boyz 2019) and a Pandemic-song that went viral worldwide, 2022 is set to be a big year for the teal haired powerhouse.
The release of Domanique's upcoming EP album QueenDom, exploring self-love and authenticity in a digital age; does that and more. With a milky vocal tone, paired with a praised, rap-singing versatility, echoing influences as diverse as Lauren Hill, Lisa Left-Eye Lopes, Rihanna, Sza and Chance the Rapper, combined, Domanique's music straddles the lines of modern Pop and R&B, with elements of Electronic and Hip Hop that can't be ignored.