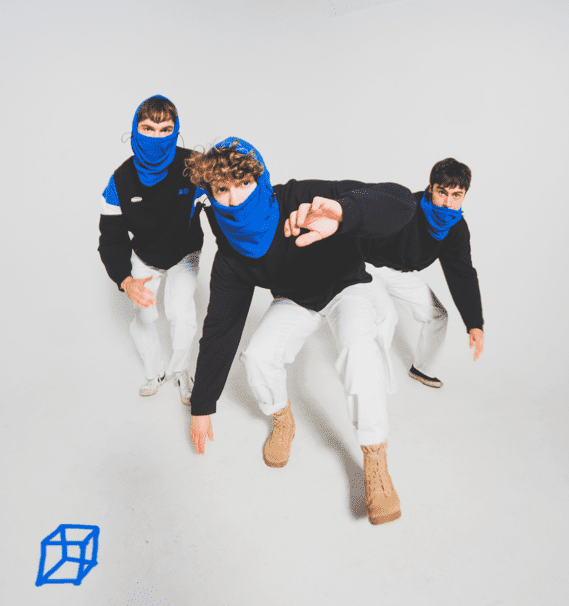 Hosts Karim Kanji and Gregg Tilston welcome to the studio daysormay.
Eight years ago, three six-graders ignored all the other trappings of ascendant teenagers and dedicated themselves fully and feverishly to making music. Growing up in the serene town of Vernon, BC, daysormay not only mastered their song writing and playing skills,
but they also became production wunderkinds.
Now in Vancouver, with a full album and EP release already in their arsenal, the members of daysormay (the English phonetic of the French "désormais" meaning "from now on") have the wind at
their backs with no intentions of slowing down.
With influences like Phoenix, Glass Animals and Portugal. The Man., singer Aidan Andrews and twin brothers / rhythm section Carson and Nolan Bassett are carving out a unique space in modern alternative music and they have the online fan ship to show it.
The band has continued to challenge their craft by incorporating pulsing drums, enchanting synths & guitars, unforgettable melodies and sharp-witted lyrics. daysormay attack each new live show with a relentless energy of a band on the verge. Their history of stunning audiences is extensive, from at home in Canada, to headline shows in Europe, The Reeperbahn Festival in Germany, The Great Escape in
England, Bumbershoot in Seattle and support slots on stages with Cold War Kids, Tessa Violet, Peach Pit, Walk Off The Earth and Arkells.
daysormay is:
Aidan Andrews (Lead Vocals/Guitar/Keys/Ukulele)
Nolan Bassett (Bass/Vocals/Trumpet)
Carson Bassett (Drums/Percussion)
Image:  Zuleyma Prado